Bathroom Vanity Unit Basin Sink Furniture Storage Biella Blue BTW WC Pan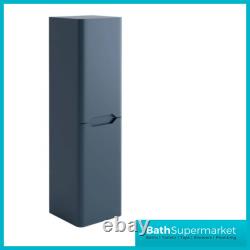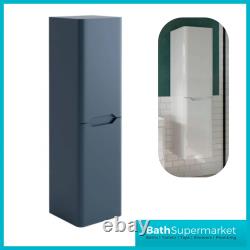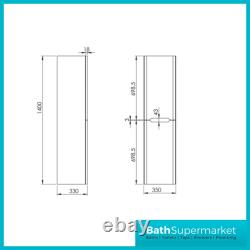 The all-new Biella collection by Bath Supermarket brings together neat design and stylish features to form bathroom furniture that suits a whole range of bathrooms. Take your pick from floor standing and wall hung options to build a bathroom that works for you. Should you want to free up floor space, wall-hung units are the ideal choice, while floor standing pieces fill the room and take centre stage.
As well as being able to choose where your furniture is placed, you can also select different sizes. Basins are available in a compact 500mm, 600mm-wide design up to a luxurious 800mm.
All the basins in this collection are made from high quality ceramic, ensuring durability and longevity. You can complete the look with a tall boy unit. These offer ample storage space for toiletries and are perfect for large families. All Biella units feature a metal drawer box mechanism, meaning the action of the sliding drawer remains smooth and controlled with every use. > Ceramic basin > Soft close doors > Floor mounted > Wall hung.
Incorrect details may incur additional charges. All our warranties are return to base and that it is your responsibility and liability for any charges to return the goods to us. This is clearly stated on all our product listings.
Our usual warehouse hours for dispatch are between Monday to Friday 9:00 to 5:00.