Bathroom vanity unit with sink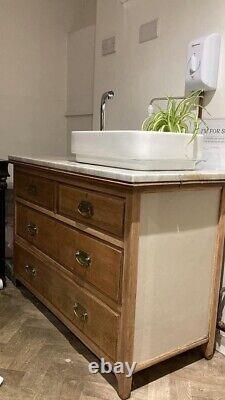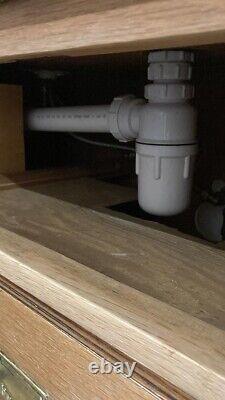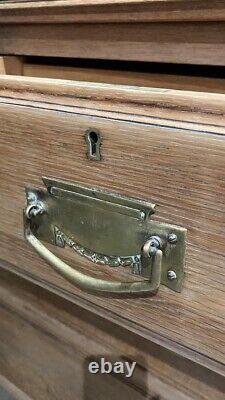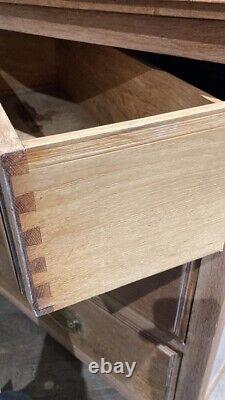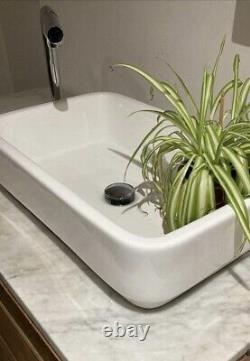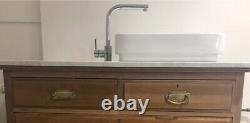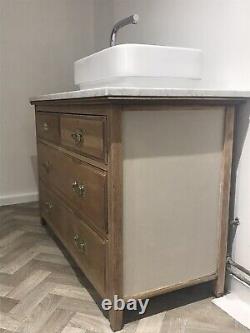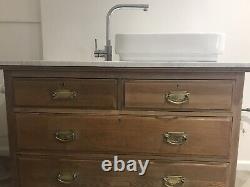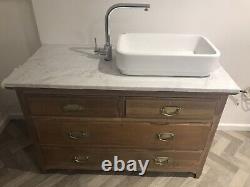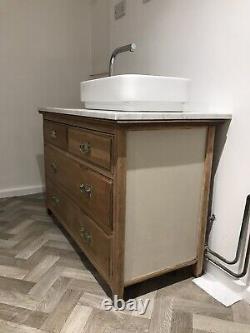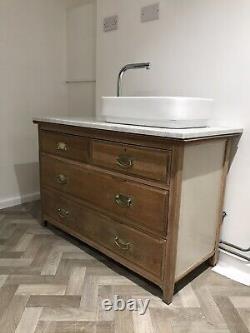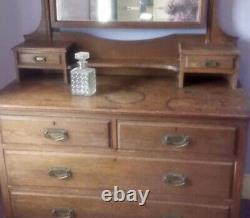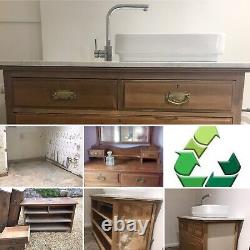 Vintage bathroom or kitchen vanity unit with sink. Originally a dressing table with a mirror bought from a Shropshire home, I sanded it mended it, shortened the top three drawers to fit drainage piping and bought a brand new butler sink and chrome mixer tap.
A marble slab was cut to size and polished and then I had the holes cut in the marble to accommodate the drainage and the mixer tap. The left and right sides of the vanity are painted with top quality environmentally friendly Little Greene paint.
The drawers are waxed with Osmo. It's a beautiful piece?? And would fit well in a bathroom or in a kitchen. It really is a beautiful vintage piece of furniture! Happy to FaceTime ir send a video if you need to see more detail, or it is available to see in the retail shop in SY5.