Double Sink bathroom vanity unit, Perfect for any modern home. Rustic style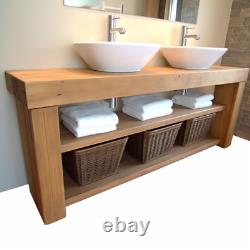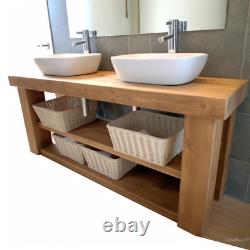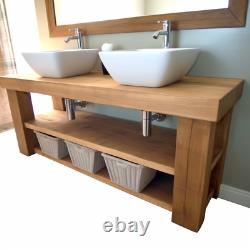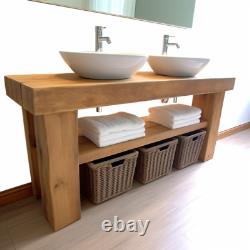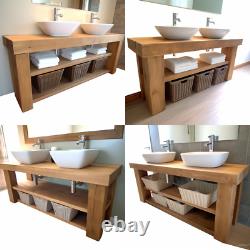 The Double Sink Bathroom Vanity Unit in medium size embodies practical luxury for your bathroom space. Designed with meticulous attention to detail, this unit seamlessly combines functionality and aesthetics to elevate your daily routine. Crafted to accommodate two sinks, the vanity unit offers ample storage and counter space. The medium dimensions strike a balance between efficiency and style, making it suitable for various bathroom sizes.
The unit features a sleek and contemporary design, with clean lines and a sophisticated finish that complements modern or classic decor. The premium construction ensures durability, while the thoughtfully designed storage compartments provide convenient organization for your bathroom essentials. The unit's double sinks make it perfect for shared bathrooms, providing individual space for each user. Elevate your bathroom with the Double Sink Bathroom Vanity Unit - a harmonious blend of form and function that redefines your bathroom experience. Made from Sleepers and Solid timber throughout.
A choice of 4 different styles all the same price and made to order. PLEASE NOTE: Taps and Sinks NOT included.